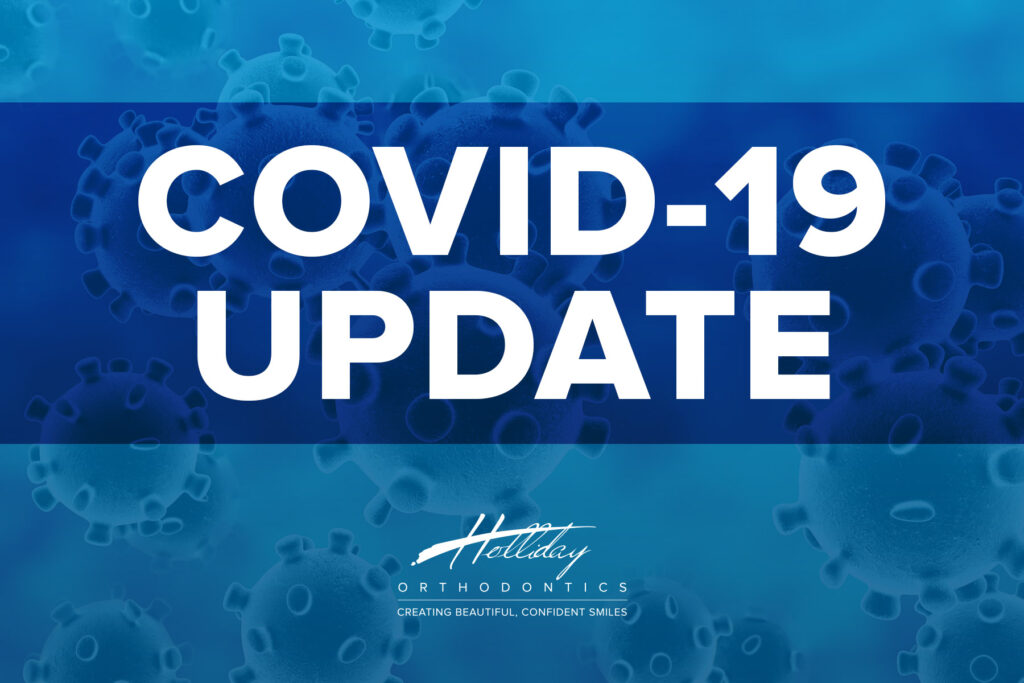 COVID-19 Update as of March 18, 2020
To our valued patients and orthodontics family,
In light of concerns surrounding coronavirus and in response to the latest recommendations from the White House, the CDC, and the American Dental Association. We are rescheduling ALL in office non-essential care appointments in all locations for the next two weeks – through March 31st. We will be available for calls, emergency appointments, and select virtual appointments.
If you have an appointment scheduled within that period, our Holliday team is working hard to contact you to reschedule, we kindly ask you to communicate back with us for further instructions.
All the doctors are reviewing each patient's treatment status as appointments are rescheduled to minimize the impact this delay will have on your overall treatment time.
If you have an urgent need during this time, such as pain or injury, we will be available for emergency appointments. Please call our office so we may determine the best course of action for your specific situation.
We thank you for your understanding and cooperation. Please stay up to date with us on our website, Facebook, Instagram, and email. We will get through this trying time and resume care to our patients as soon as conditions improve.
Kindly,
Holliday Orthodontics